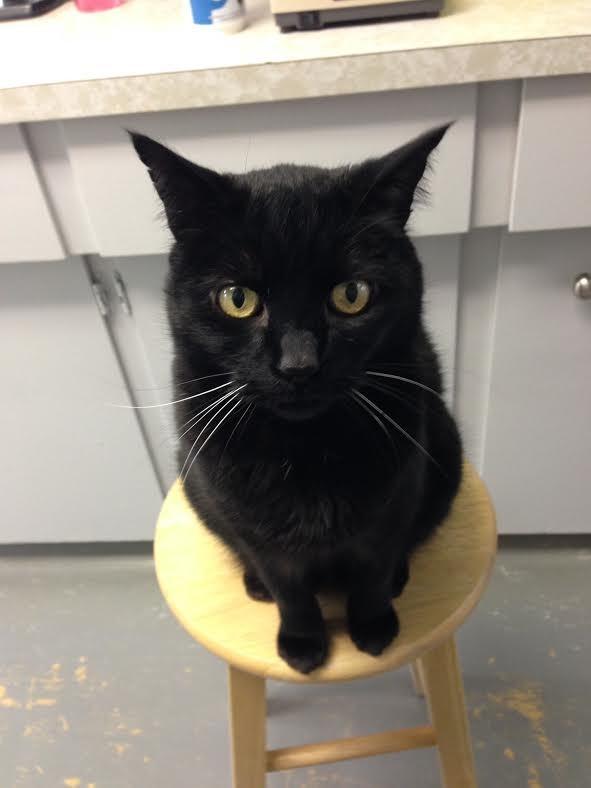 In Memoriam:
It's sometimes hard to accept things. On February 15, 2015, Freddie went missing. Freddie, our clinic cat who likes to write blogs, has not come home. Freddie was 11 years old and has been living at Steeples Veterinary Clinic since September of 2003.
We have searched everywhere and have not seen him. I fear the worst, because, as you know, he was a real home body and liked nothing more than to give us advice and boss us around. It wasn't his style to leave and never come home in February.
There are always risks to letting a cat, or any pet, roam free outside at will. When Freddie was 2 years old, he was hit by a vehicle and sustained a broken pelvis. After that, he was much less likely to go very far, and he was very careful around vehicles.
There are neighborhood dogs, coyotes, and big birds of prey, any of which could be responsible for Freddie's demise.
Where do I think Freddie is? I believe he met his end through some mishap or other and he's gone on to a better place.
Good bye, Freddie. You will be missed greatly.